Depositors will not be allowed to withdraw over ₹1,000 from the bank.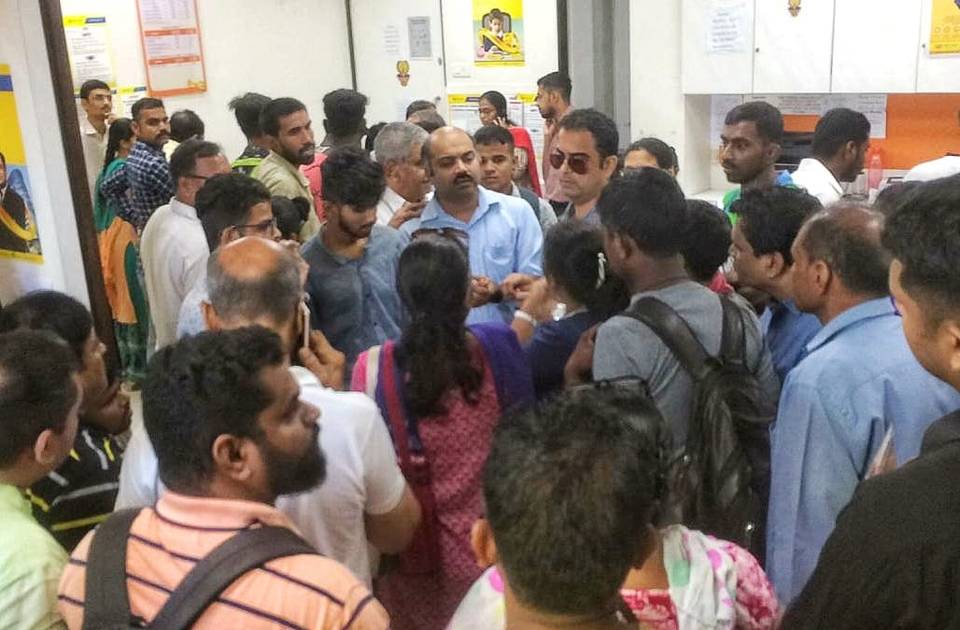 The Reserve Bank of India has imposed restrictions on Punjab and Maharashtra Cooperative Bank Limited, and depositors will be not be allowed to withdraw over ₹1,000 from the bank.
The bank won't be allowed to grant or renew any loans and advances, make any investment, incur any liability including borrowal of funds and acceptance of fresh deposits, disburse or agree to disburse any payment, RBI said.
"The Directions shall remain in force for a period of six months from the close of business of the bank on September 23, 2019," RBI said.
Confirming that the RBI has put the bank under regulatory restriction under Section 35A of B.R. Act, Joy Thomas, M.D, Punjab and Maharashtra Cooperative Bank, in a statement said  all efforts are being made to remove the restrictions by rectifying the irregularities.
"As the M.D. of the Bank, I take the responsibility and assure all the depositors that these irregularities will be rectified before the expiry of 6 months," Mr. Thomas said.
As the news spread, depositors thronged the bank branches only to see the shutters down.
Punjab and Maharashtra Co-operative Bank is a multi-state scheduled urban co-operative Bank with operations in the States of Maharashtra, Delhi, Karnataka, Goa, Gujarat, Andhra Pradesh and Madhya Pradesh
At present, the bank has a network of 137 branches across six States.
The bank reported a net profit of ₹99.69 crore in FY19, as compared to ₹100.90 crore in FY18. The net NPA of the bank, as on March 31, 2019 was 2.19% as compared to 1.05% a year ago. The capital adequacy ratio at the end of FY19 was 12.62% vs 12.29% a year ago.
The total deposit of the bank as on end March 2019 was ₹11,617.34 crore and advances ₹8,383.33 crore.