MARIN CILIC is proud to be playing in the same era as Roger Federer, Rafael Nadal and Novak Djokovic.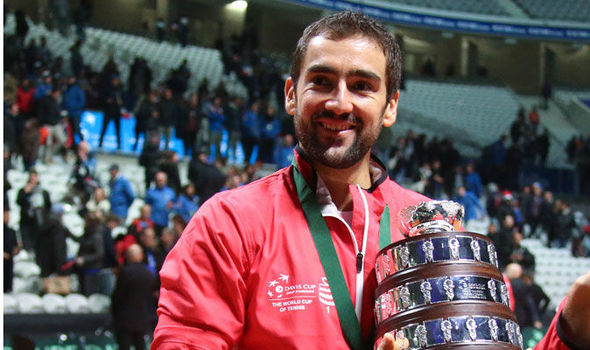 Tennis would be a whole lot easier for Davis Cup winner Cilic if he was unrivalled for all of the top prizes.
The Croatian has been a nearly man to the dominating Federer, Nadal and Djokovic for the past five years.
The trio have won 51 Grand Slam titles between them but Cilic was able to earn a win at the US Open in 2014.
And the fact he is playing in such a golden generation makes the world No 7 feel even better about his only major tournament win to date.
"For me, this is a great era to be playing tennis in," he said.
"Having success in this tennis era makes me feel a better player.
"Being able to win a Grand Slam makes me feel part of this group and it shows me that I have good abilities to win and compete against them.
"Losing but winning as well is all a privilege."
Cilic helped Croatia beat France in the Davis Cup final last week and he was delighted to add that trophy to his ever-expanding cabinet.
"It's not every day that you become a world champion," he added.
"For us, it's a dream come true, for this nation, we are so passionate, you can see the fans.
"And I feel that in Croatia it's going to be incredible too.
"Look at the statistics from Borna [Coric] and I, in three matches we did not lose a serve, it says much about our level and how well we played.
"We were both in a great form at the right time."