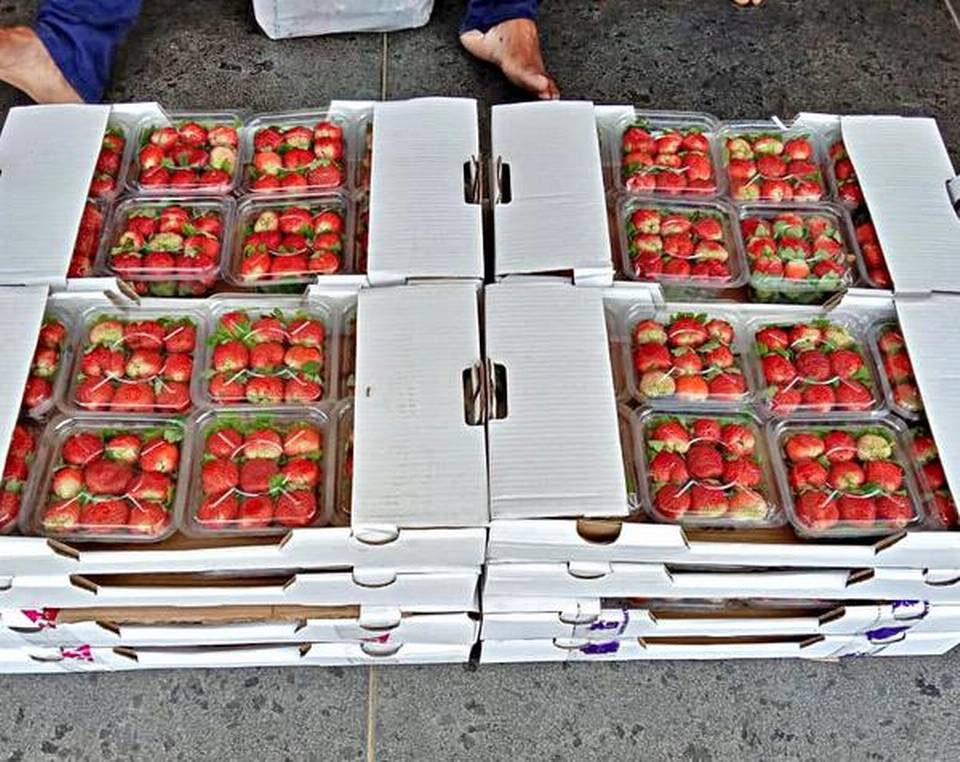 Drastic drop in supply, quality of produce; juice shop owners are the only buyers now
Strawberry lovers will have to wait longer to relish the fruit as unseasonal rain has affected its production and quality. Supply usually begins before Deepavali, but the first few crates have just hit the market.
'Short shelf life'
Sanjay Pansare, a fruit trader at APMC market, said, "The quality of strawberries this year is quite bad. They have a very short shelf life. They are getting spoilt easily because Mahabaleshwar received heavy unseasonal rain." Traders said the rain damaged the crop, delaying the harvest by 15 days.
Seema Bhillare, a strawberry farmer from Mahabaleshwar, said the unexpected rain spoiled most of crops even before they started flowering.
Ms. Bhillare said, "The produce is first sold in the local market and whatever remains is sent to the APMC market." Farmers have complained that the rain has reduced the daily production from 40 kg to 50 kg to around 20 kg to 25 kg. Mr. Pansare said, "Usually, 500g of strawberry fetches around ₹250 to ₹300, but now the going price is just ₹150 to ₹200. Owing to the poor quality of strawberries, the number of crates have dropped." Earlier, 2,000 crates would reach the market, with 20 boxes in each create, weighing a total of 10 kg. Now, barely 25 crates are up for sale.
According to traders, only juice shop owners are buying the fruit now. On most days, farmers are asked not to send crates because of the poor quality of strawberries.
Kailas Pawar, a trader from APMC market, said, "Usually, good quality strawberries are sold for close to ₹500 to ₹600 per kg. From January, we expect to receive the better quality produce. After January 26, the rates are likely to drop."