Serena Williams came back from the brink to start her first tournament in six months with a win.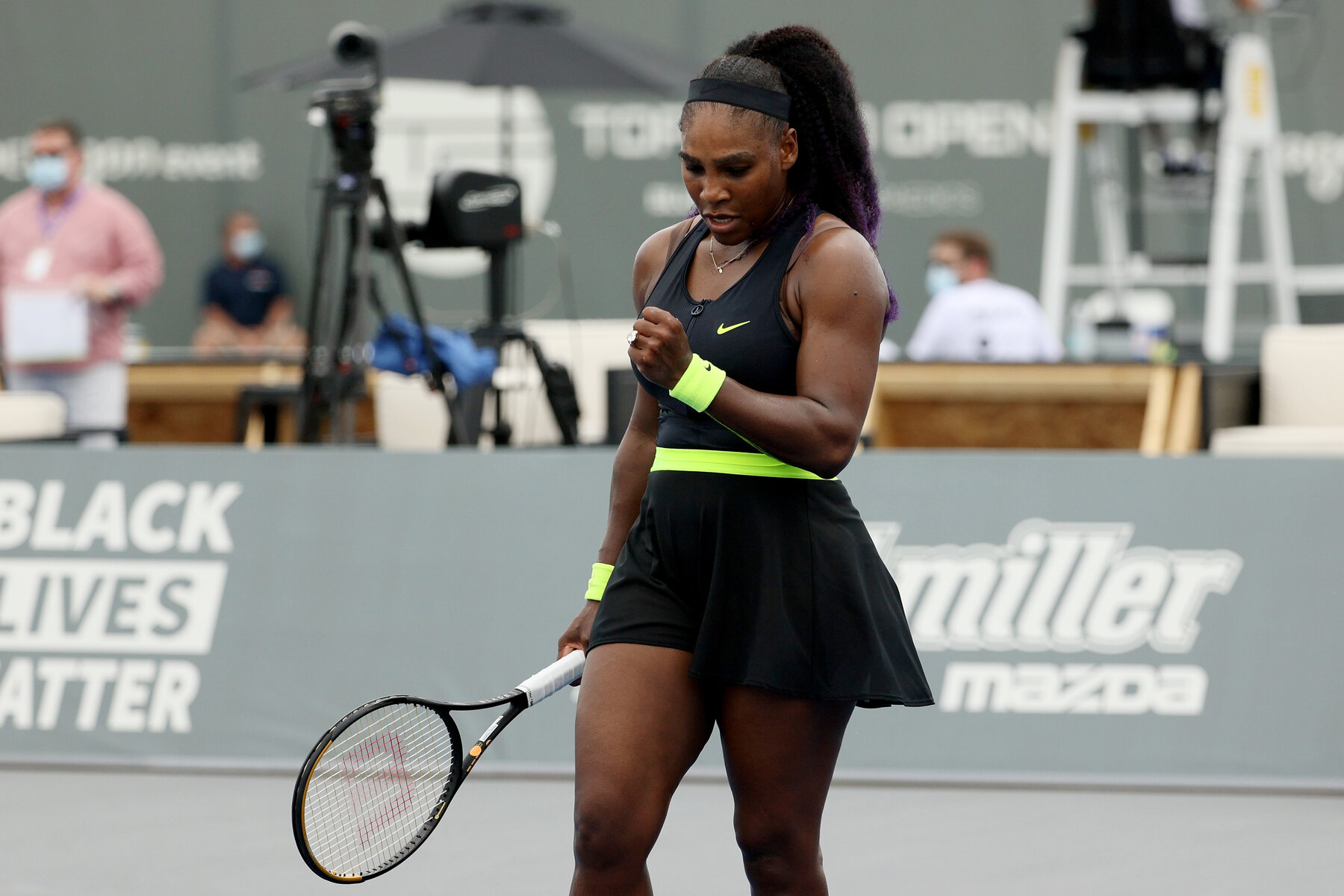 A rusty Williams overcame fellow American Bernarda Pera 4-6 6-4 6-1 in the opening round of the inaugural Top Seed Open in Lexington, Kentucky, to set up a contest with sister Venus.
Williams, the Open era grand slam record-holder, was in trouble at 4-4 in the second set and 0-40 on her own serve but dug herself out a hole and eased through the decider.
"Honestly, I knew I've been practicing really well and I wasn't getting a good rhythm out here, and I just kept thinking: 'Serena, play like you've been practicing,'" Williams said in a post-match interview. "So I knew that I could play a little bit better if I just hung in there."
Her husband Alexis Ohanian and daughter Olympia watched on from the stands, and Williams admitted that her maternal instincts did kick in at one point during the match.
"I think I heard her cough … I know my baby's cough," she later told reporters.
"She was eating grapes and then I'm like, 'Oh my gosh is she chewing? Make sure you chew.' And then I'm thinking, 'Okay Serena, stop looking over there.'
"So I didn't look over there but I kind of flashed my husband a look like make sure she's chewing her grapes — because she shouldn't be coughing while she's eating grapes.
"That's the new mom in me. It was good to see her, even briefly."
Williams' last match had been in early February, when Anastasija Sevastova of Latvia handed the former top-ranked American her first loss in Fed Cup team competition on home soil. A month later, the coronavirus pandemic shut down all competitive 
tennis
, including Wimbledon, which was canceled for the first time since World War II.