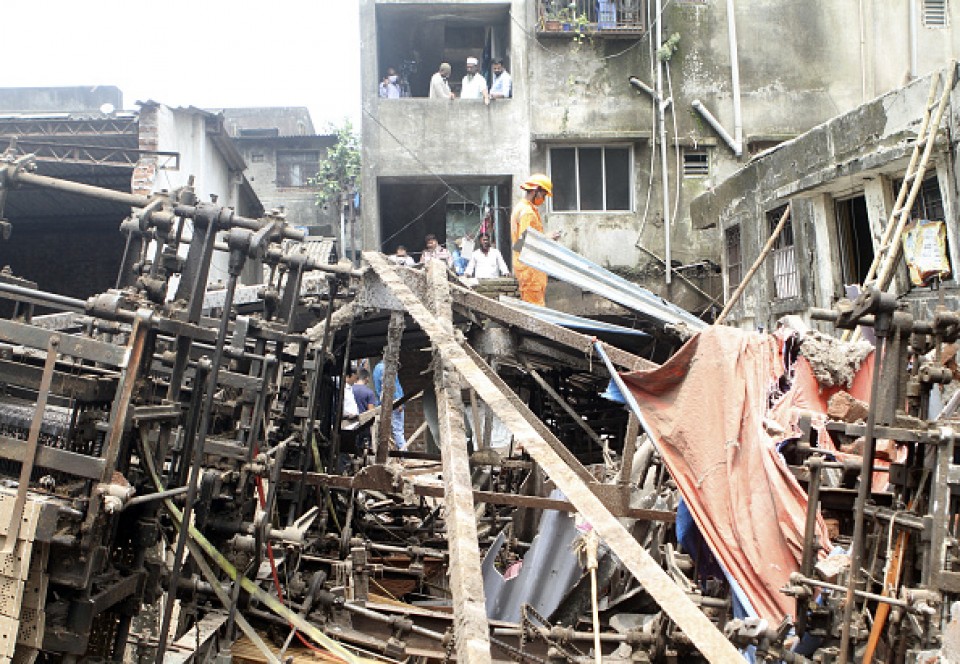 At least 10 people were killed and an equal number were feared trapped after a three-story residential building collapsed near Mumbai early Monday morning, local media reported.
Seven children were among those killed when the 43-year-old Jhilani building in Bhiwandi town caved in at around 3:40 a.m., according to the Press Trust of India.
PTI said 11 people, including a 4-year-old boy, were rescued from the rubble, while around 10 people were still feared trapped.
The building reportedly had 40 units that housed around 150 people.
Prime Minister Narendra Modi tweeted that he was "saddened" by the incident and said, "Rescue operations are underway and all possible assistance is being provided to the affected."
Dozens of rescue workers, including National Disaster Response Force personnel with specialized equipment and sniffer dogs, are reportedly at the scene searching for more survivors.
Bhiwandi is a city in the Thane district of Maharashtra state.