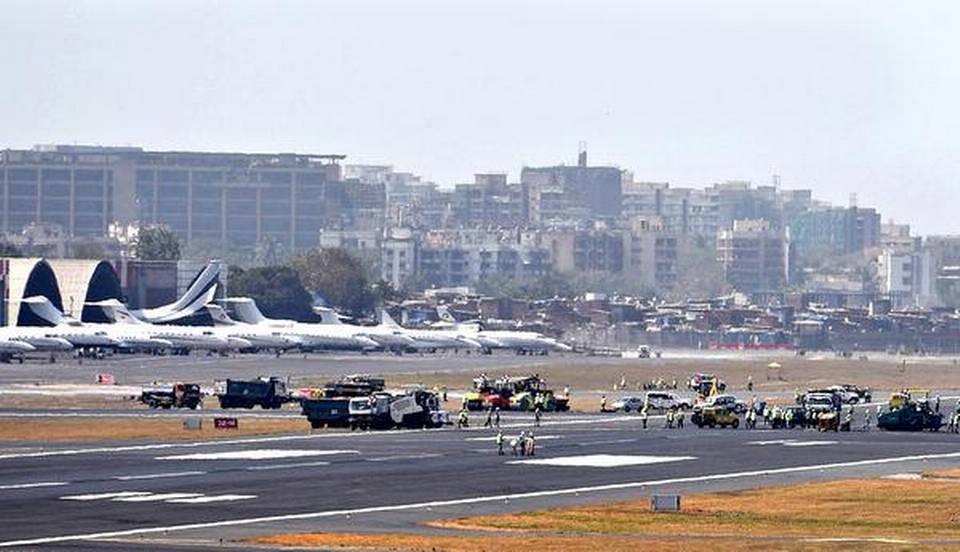 It will be out of bounds for 6 days a week for nearly 4 months due to rehabilitation, re-carpeting work
Air passengers flying in and out of Mumbai between November 1 and March 28 can brace themselves for delays as the main runway will remain off limits for re-carpeting work that will be carried out between 9 a.m. and 5.30 p.m. from Monday to Saturday.
During this period, the shorter secondary runway will be in use for landings and takeoffs. "Runway 09/27 will not be available for aircraft operations for six days a week between 9.30 a.m. and 5.30 p.m, due to major rehabilitation and re-carpeting work. However, secondary runway 14/32 will be used for the aircraft operations," a Mumbai International Airport Ltd. (MIAL) spokesperson said.
The spokesperson said the primary runway will be used on all Sundays and on the following dates due to closed holidays and festivals: December 25, January 1 and 15, February 19 and 21, and March 10 and 25.
The main runway at Mumbai airport can handle around 46 flights an hour, while the secondary runway can handle at least 36 flights an hour. "Airlines have been informed about the unavailability of the primary runway about a year ago, so that they could prepare their operations accordingly," the spokesperson said.
The airport was partially shut down between February 7 and March 30 this year, when repair work at the intersection of the two runways was carried out.
In another statement announcing that it has been awarded the prestigious National Tourism Award 2017-18 under the Best Airport in Class X Cities category, MIAL said the airport had operated 3,32,532 flights and handled 9,63,460 metric tonnes of cargo, while it served 48.8 million passengers in the financial year 2018-19.
"The competence of air traffic management places Mumbai International Airport amongst the best in class for a single runway operation, globally. Further, within a year, the airport expanded its existing fleet by introducing eight new domestic and international airlines, and introduced over nine new destinations," the spokesperson said.