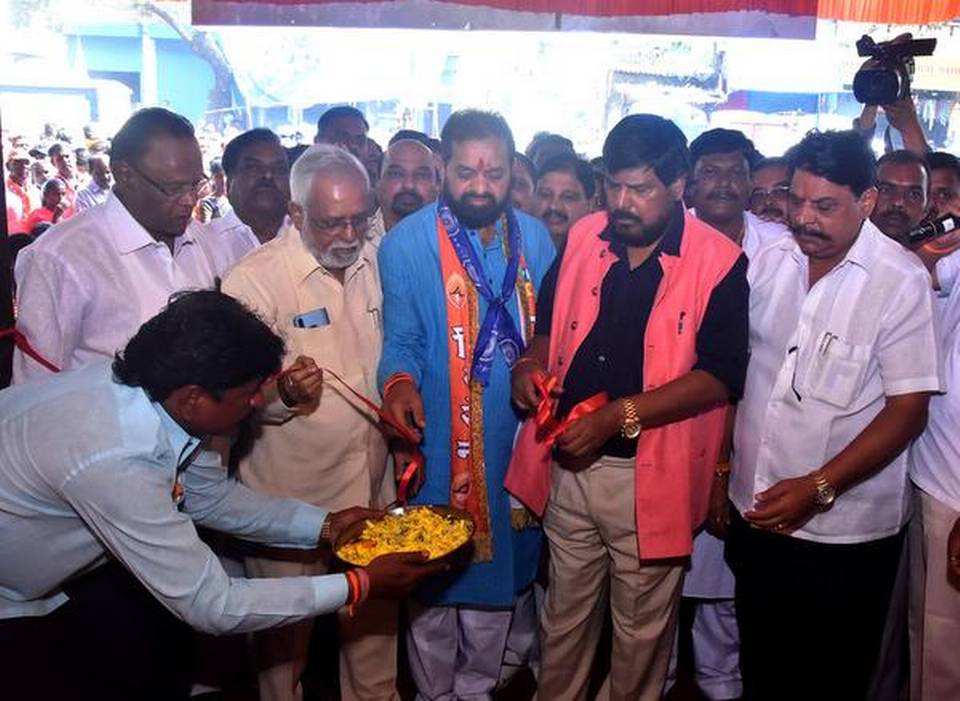 Four-time MLA Naseem Khan popular among north Indian, Muslim population
In Chandivali, the Assembly elections will be fought between Congress heavyweight Naseem Arif Khan and Shiv Sena corporator Dilip Lande. Mr. Khan has been a four-time MLA (from Chandivali for the last two terms) and had defeated Mr. Lande in 2009, who was in the Maharashtra Navnirman Sena (MNS) at the time. This was one of the few seats that the Congress won in Mumbai in 2014.
Chandivali constituency was separated from Kurla, and consists of Powai, Chandivali, parts of Kurla, Kamani, Kaju Pada, and Asalpha. While Powai has some of the most developed highrises and Kurla has a few malls and multiplexes, the constituency is largely underdeveloped in terms of infrastructure. Some of the issues plaguing the area are poor roads, illegal slums and encroachments, and flooding in monsoon due to poor storm water drain network among others.
In 2014, the constituency had 4.17 lakh electors of which 2.46 lakh were men and 1.71 lakh were women. Of them, only 1.85 lakh voted. The area has a large number of Muslim population, apart from Maharashtrians and north Indians.
In 2009, Mr. Khan had secured 82,616 votes while in 2014, he had got 73,141 votes. In 2009, MNS's Mr. Lande had clocked 48,901 votes, at second position.
In 2014, the MNS fielded Ishwar Tayde who came third. Sena's Santosh Singh was second with 43,672 votes. This time, there are 28 candidates contesting from this constituency.
Mr. Lande is a former MNS corporator, who led five other MNS corporators and joined the Sena in 2018. Mr. Lande is a corporator from ward no. 163, which falls in Kurla. The Sena rewarded him handsomely by making him chairman of the improvements committee in the Brihanmumbai Municipal Corporation and now handing him a ticket for the Assembly elections from Chandivali.
Mr. Lande may pose a challenge to Mr. Khan. "The MLA enjoys popularity, especially among north Indian and Muslim population of Chandivali. But it is interesting to note that in 2009 and 2014, three candidates who together clocked around 60,000 votes are now campaigning for Mr. Lande. If their voters continue to support the party, the Sena has some hope," a Sena leader working on Mr. Lande's campaign said.
Both candidates have already started campaigning. Mr. Khan has declared assets worth around ₹10 crore in his election affidavit and one FIR against him. Mr. Lande has declared assets of less than ₹1 crore. He has three criminal cases against him for burning effigies, obstruction of government officer from duty, and assault.
In a press release on Wednesday, Mr. Khan reached out to minority voters, and said, "The ruling parties only used Dr. Babasaheb Ambedkar's name but could not even build the proposed memorial at Indu Mills. If the Congress-NCP comes to power, we will complete the memorial." Mr. Khan took pot shots at Mr. Lande who 'switched parties for power', and said he would win by more than one lakh votes.